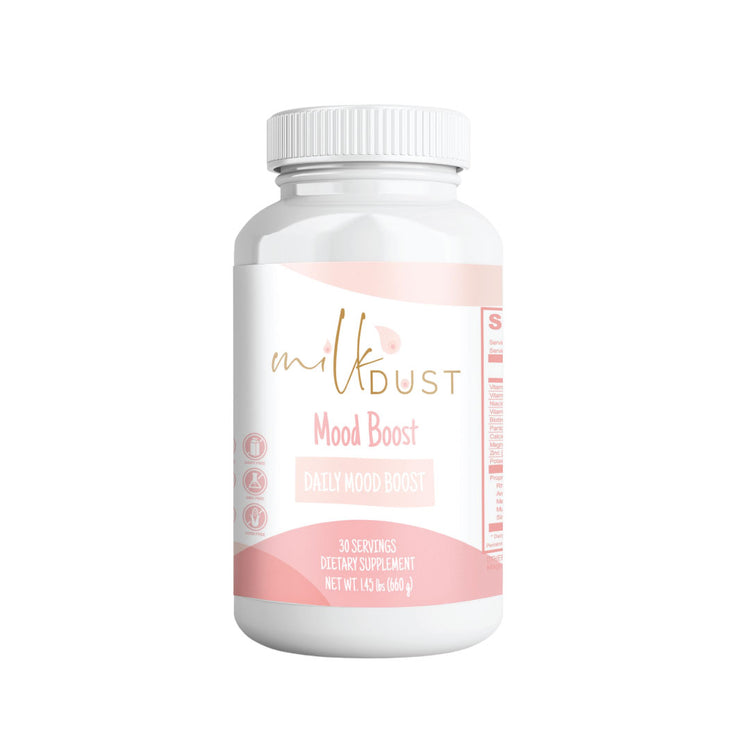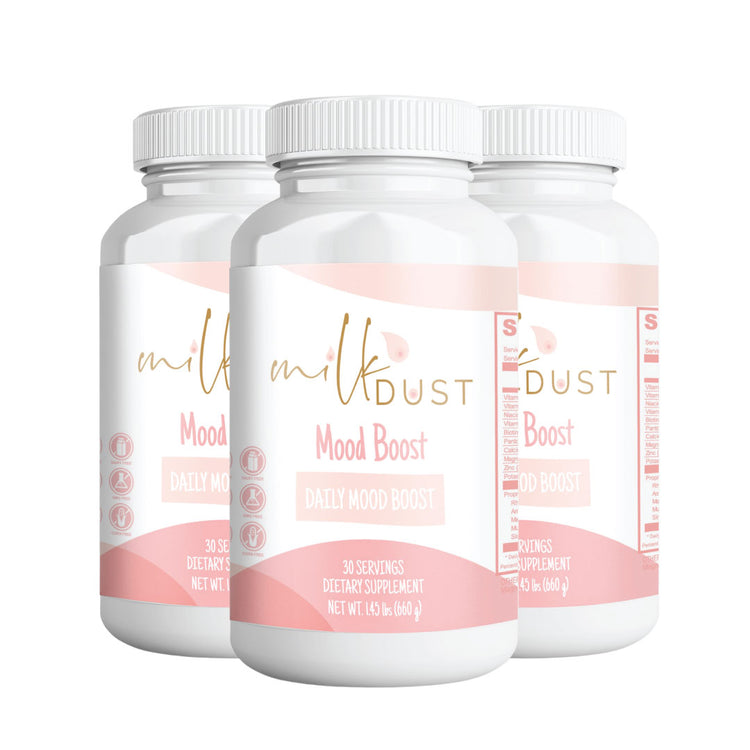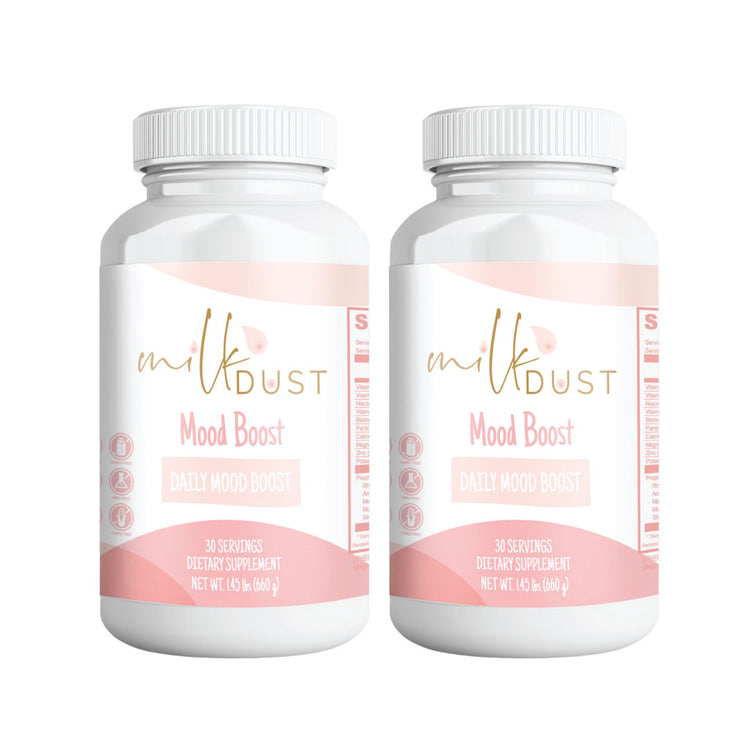 AMAZING HEALTH BENEFITS IN EVERY SCOOP
Positive Mindset

The key ingredients in Mood Boost's proprietary blend have been shown to help improve mood and support a positive state of mind.

Boost Energy

Mood Boost is packed with B vitamins, responsible of converting food into energy. You won't feel depleted ever again.

Balance Hormones

Mood Boost ingredients help regulate your hormones to prevent mood swings and reduce stress.
All Natural, No Artificials
B vitamins

Provide energy to the body, allowing moms to feel more positive and relaxed.

Calcium

One of the most abundant minerals in the body, people who are deficient in calcium are more likely to experience mood swings and depression.

Magnesium

Helps to keep a positive mood and prevents feelings of anxiety or depression.
Zinc

Supports a healthy immune system and regulates the hormones that control mood and stress levels.

Potassium

Helps regulate the nervous system. When levels are low, it can cause irritability, anxiety, and other mood disorders.