8-Week Mommy Pooch Challenge
Regular price

$35.99

Sale price

$27.99

Unit price

per
Every mother who wants to heal their core, regain their abdominal strength and flatten their tummy again after pregnancy needs to do this program! This 8-week program will also give you nutrition guidance, so you can burn belly fat, heal your diastasis recti and regain your confidence again. Here's what's included::
Lose the mommy pooch from the inside out (inner core strength!).
2-week plan to heal your diastasis recti and inner core muscles
Progressive ab-strengthening plan to build strength again
Nutrition guidance to burn belly fat while breaestfeeding
Key nutritional information on macros to ensure you can burn fat safely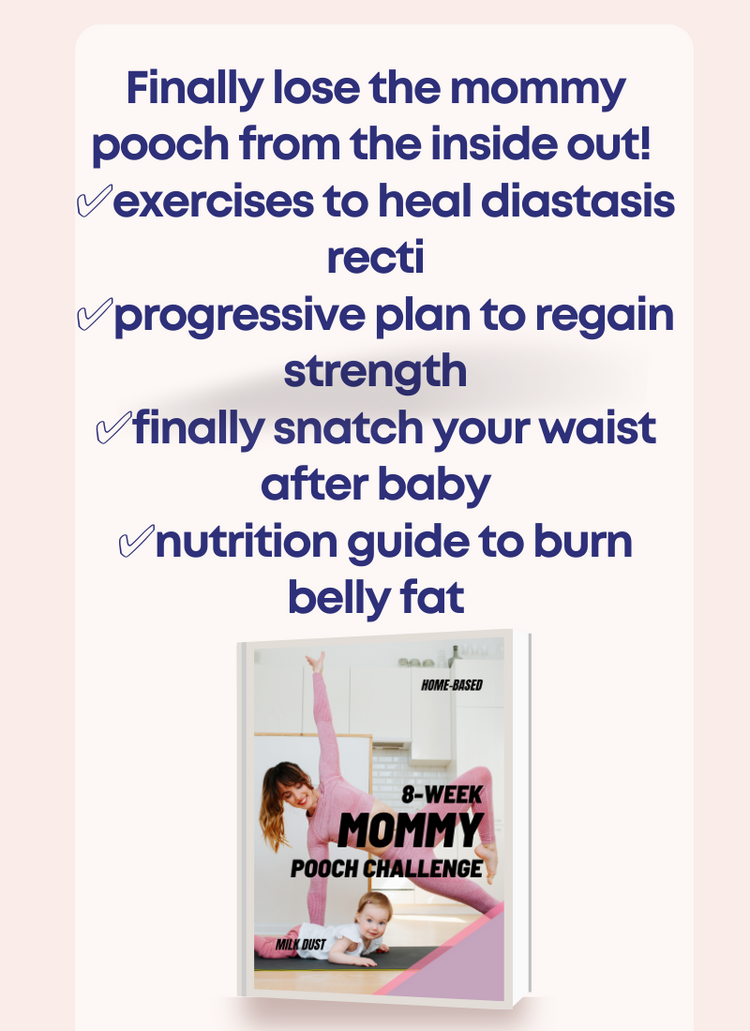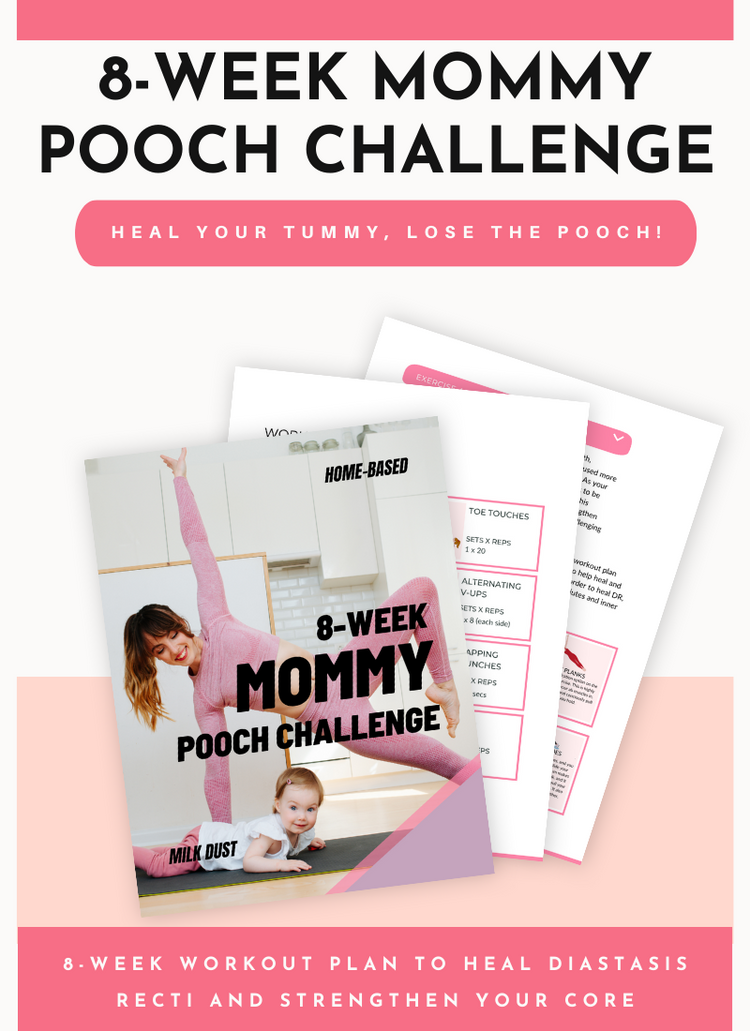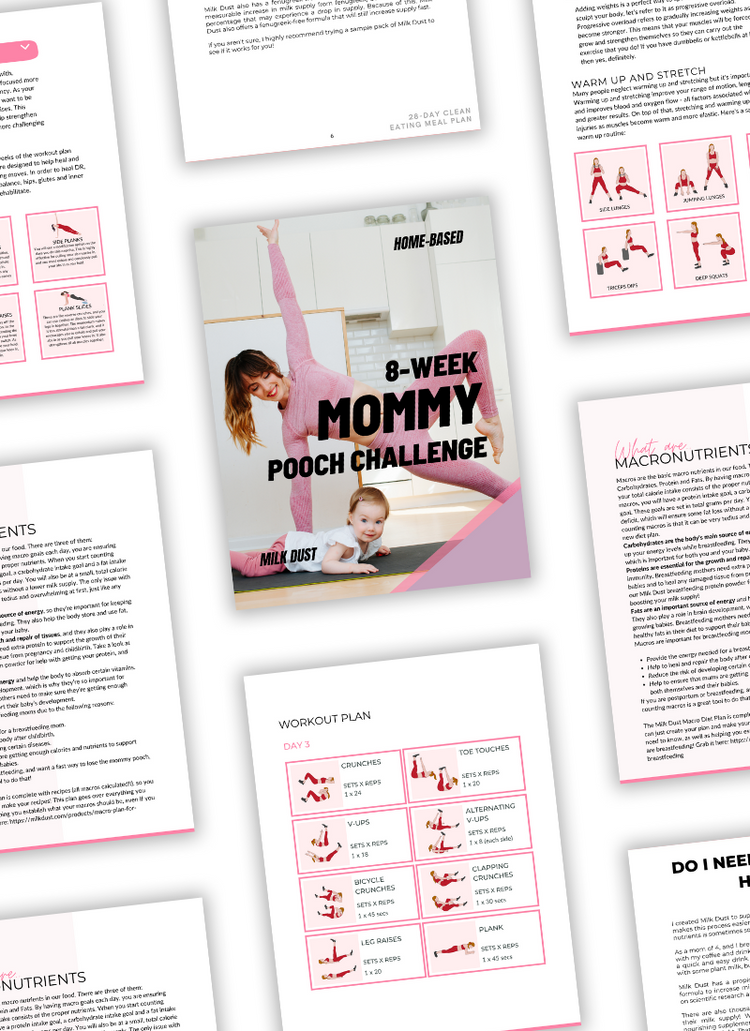 EBOOK CONTENTS
Nutrition Guide
Diastasis Recti Healing
2 Week Program To Heal Core
6-Week Workout Plan
Exercise Guidelines
How to Count Macros
And so much more!
35+ pages
Helpful weight loss tips
8-Week Workout Plan
Healing the mommy pooch is so important after pregnancy, and no matter how much weight you lose, if you don't heal your core, you will be left with a tummy. By spending a few days a week on these exercises, you will heal your core, snatch your waist from within, and strengthen your abdominals again. You will stop having bladder issues, feel confident again, and lose the extra pooch sticking to your tummy. Results are faster if you also have the proper nutrition to burn fat on your belly, and there are also guidelines and tips on how to do that while breastfeeding!